Develop your first robot (Paris East)
Robots are cool. Everyone can agree on that, right? Maybe we just think so, because we are nerds, but we definitely think robots are awesome and several of the little kids I know agree with me. Unfortunately, while we learned a lot of programming and machining in school, we never took any classes on robotics. That's okay, because now our kids get to learn how to build robots  with coachs. We may not be able to make Baymax from the movie, Big Hero 6, but I'm confident we can still do some pretty fun stuff.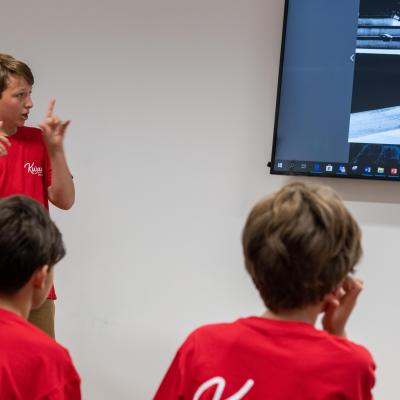 Student's Progress
Presently, the projects on this camp are for absolute beginners. To be honest, they are not even REAL robots, since they don't have computer chips, sensors, or decision making capabilities.
What better way to get kids interested in science and technology than fun, hands-on projects that move on their own? This simple, homemade, spinning brushbot was inspired by the book how to build robots. This book recommends taking apart a battery-powered, electric toothbrush to get the parts for this project. While that sounds like fun, I have a lot of kids I plan to make this with, so I decided to just buy the little motors and toothbrushes in bulk to save money. I also added some googly eyes and changed the positioning slightly to make it look more like a cute little bug.
Format
From 9.00 am to 6 pm
Lunch
8 max per class*
On request : half-day from 9 am to 12:30 pm (contact us)
*Requires at least 4 students to form a class
Term
View Class Calendar
EARLY BIRD - enter the code "2020" to get 20% off