Young Instagrammer (Paris East)
There's never been higher demand for talented designers, video producers, and photographers. Visual art is where it's at! Whether you want to become the next YouTube sensation, capture awe-inspiring photos for Vogue or National Geographic, or produce animated movies at Pixar, your design path starts here!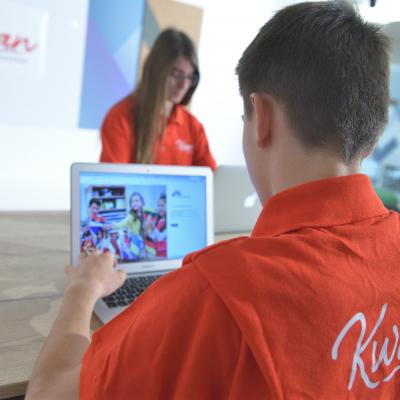 Craft a personal brand and follow-worthy online presence on Instagram as you capture the perfect shot and build your own photography portfolio! With tools from Adobe and professional DSLR cameras, the technical and creative aspects of photography and digital editing are at your fingertips. Trend to the top with your new skills and photography expertise.
Ability to work in a team. Each student will be provided with an individual computer for editing and will share photography equipment.
In this course, your student will:
Capture images with DSLR cameras
Use aperture and ISO to determine exposure
Edit photos in Photoshop
Create an Instagram gallery featuring portrait and landscape photography
Your student will take home:
Student's Progress
Start by exploring the fundamentals of computer science using block-based language
Students dive into a set of real life problems, using the framework of design thinking to tackle the problems.
Our professional coaches teach from real use cases provided with the Startup supporting MyKwanacademy
Student interacts with entrepreneurs and visit their company
They must promote their ideas by speaking in front of the audience
Structure
Ages from 16
Skill Level >Beginner–Advanced
Format 5 days
From 9.00 am to 5.00 pm
Lunch
10 max per class*
*Requires at least 4 students to form a class
Late and early pick up and drop off upon request available
Term
View Class Calendar
Language(s)
English
EARLY BIRD - enter the code "2020" to get 20% off